October 2017
"HOBS has received a unique donation: The guest register from the Hotel Ottawa.
We are already planning an exhibit in the Pump House Museum for this big book which will include a display case containing artifacts and objects of interest found in the ruins of the hotel, along with an interpretive wall plaque." – View Exhibit Proposed Design
NEWS RELEASE
Dan Aument, president of the Historic Ottawa Beach Society (HOBS) hefted the huge old book which Allan Dygert had just handed to him. It was the original hotel register from the Hotel Ottawa.
"I never thought I would be holding onto this!" exclaimed Aument.
The book had just been donated to the historic society by Allan Dygert and his brothers, whose family had owned the register for over 70 years.
"A man named George Ogden had the register and when he and his family were about to move away from Ottawa Beach, he sold or traded it to my grandfather, B.J. Holmes. We understand the front desk clerk grabbed the register when the fire broke out destroying the Hotel Ottawa in October 1923," said Dygert.
Aument carefully turned the pages until he found the date he was looking for: September 11, 1894 and he looked knowingly at the large signature of perhaps the most famous guest to stay at the hotel, John Jacob Astor IV, among the richest men in America.
"When Mr. Astor and his wife died in the sinking of the Titanic in April, 1912, he left an estate which would be valued at over 2.2 billion dollars today," commented Aument.
The register will be on display in the Pump House Museum beginning next summer, along with a small display of artifacts from the Hotel Ottawa.
When Allan Dygert and his brothers saw that the Pump House Museum would become a reality at Ottawa Beach, they agreed that the hotel register should be permanently donated for display at the Pump House Museum.
"We've always supported HOBS and we trust that our donation of the register will encourage others to donate additional historically significant objects."
The Dygert family owned their cottage at Ottawa Beach which their great-great- grandfather built in 1892 until they sold it in the year 2003. "But we will always remember the wonderful summers at Ottawa Beach and the historical value of the area." said Dygert.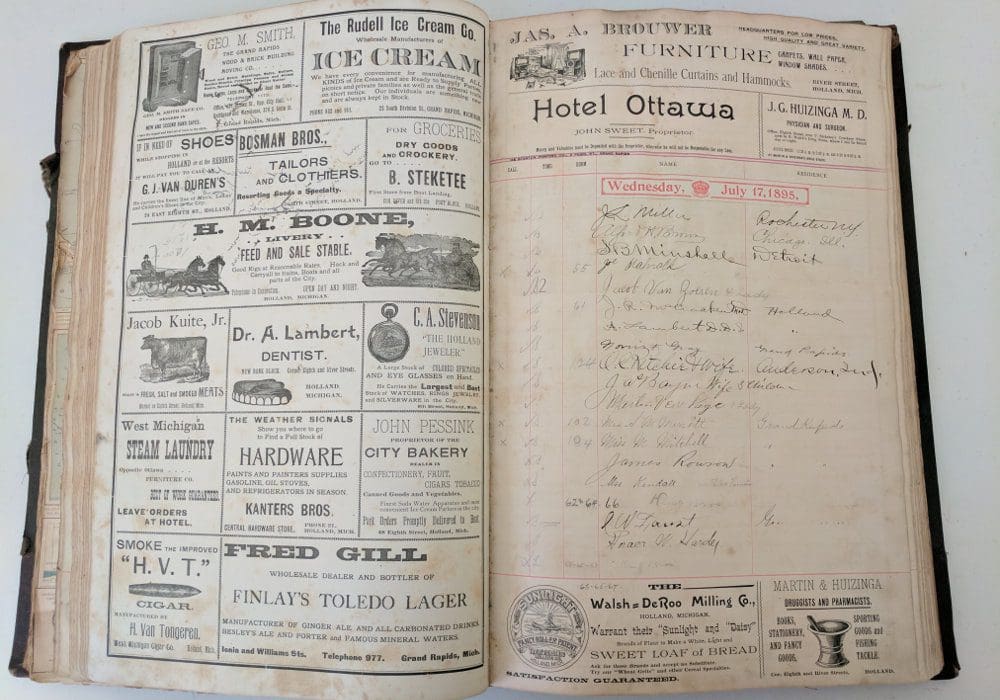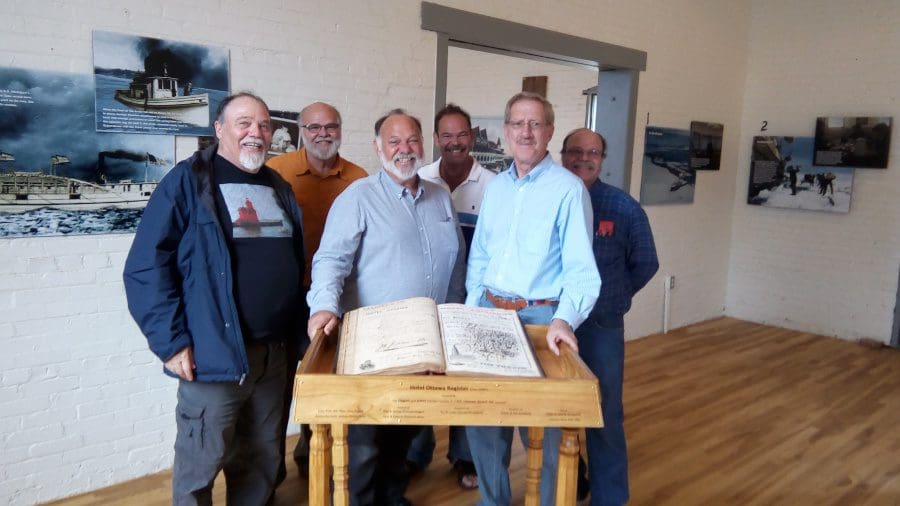 For More Information: Contact Dan Aument, President, Historic Ottawa Beach Society
[email protected] cell 616-304-2787 Home phone 616-399-9675