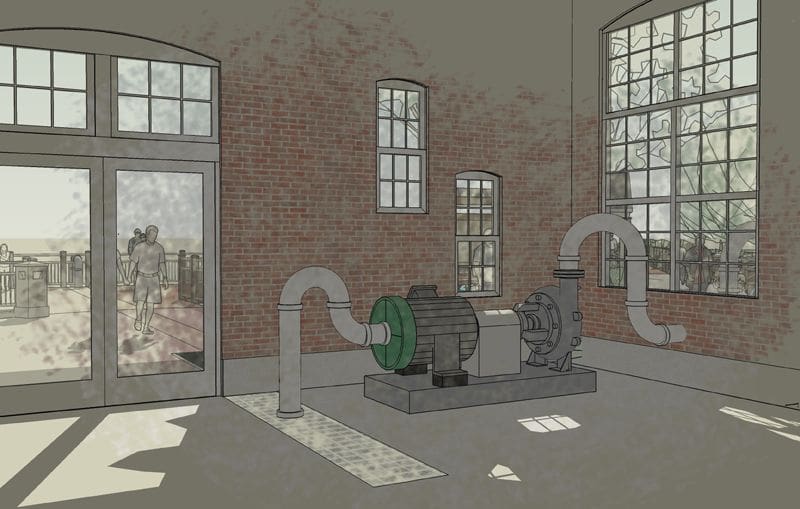 The museum will house permanent exhibits and collections as well as display changing exhibits from year to year.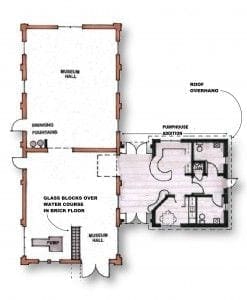 PERMANENT INDOOR EXHIBITS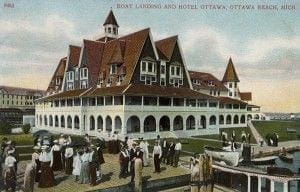 The Hotel Ottawa
Historic photographs, postcards, and artifacts such as china, silverware, menus, furniture, period clothing, dance cards, brooches, and a diorama will portray this lost treasure that was 19th century Ottawa Beach. The exhibit will feature an interactive animation of the hotel and grounds as it existed in the late 1800s.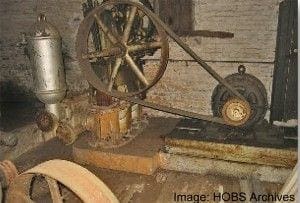 The Pump House 
The infrastructure that supported the Hotel Ottawa will be showcased with the restored historic water pump,  vintage tools, original motors, and an historic fire cart.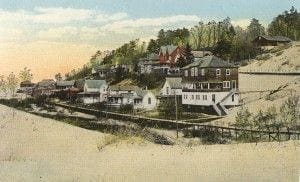 The Cottages of Ottawa Beach: A Living History
A replica porch, kitchen, and bedroom with implements of the late 19th century complimented by historic photographs and postcards will offer visitors an intimate view of early cottage life. The Gerald Ford family's cottages and early life at Ottawa Beach will provide a look at the early life of a president.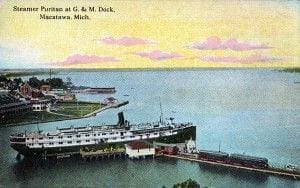 Getting Here: Steamers and Trains
Historic photographs, postcards, memorabilia, ship models, and a diorama of the railroad system and hotel will illustrate Ottawa Beach's connection to the Midwest and the ease by which visitors could access the area. A live feed to vessels in the channel and a link to real-time ship movements out on the Great Lakes and will remind visitors that shipping is still active today.
Neighbors Resort Communities: Macatawa, Waukazoo and Jenison Parks
The evolving history, harmony, and competition between the many local resort communities will be explored.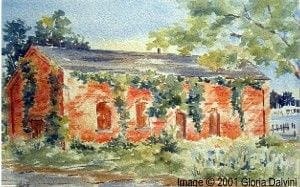 Visions: Artwork of the Region 
Original and commercial artwork of the region
ADDITIONAL INDOOR EXHIBITS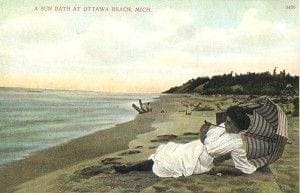 A Day in the Life: Leisure Activities at Ottawa Beach Historic bathing, sports, games, picnicing, music, sailing, power boating, and water skiing will be contrasted against modern activities.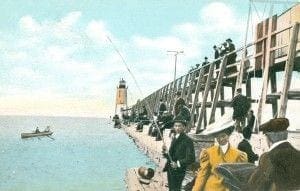 The Greatest Catch: Commercial, Sport, and Ice Fishing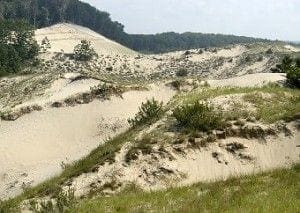 Under our Feet: The Geology and Ecology of Ottawa Beach Glacial and dune movement, rocks, fossils, and the weather will be explored.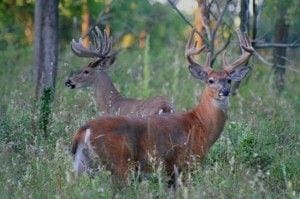 Of the Sky, Land, and Water: Flora and Fauna of Ottawa Beach

Reptiles, amphibians, wildlife, birds, heritage and native plants, and the seen and unseen local flora and fauna will be explored.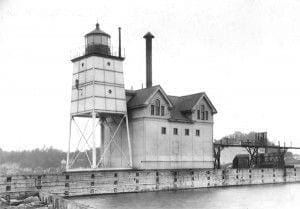 Our Guiding Light: The Origins of Big Red
From a single tower to Big Red as we now her today, the changing face of Holland's lighthouse will be interpreted.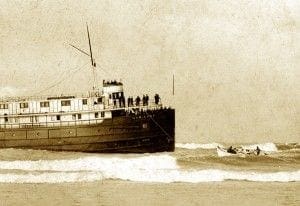 Disaster Strikes: The Holland Life Saving Service
Explore the heroes who fought fire and saved sailors
Native Americans: Early Settlement in Ottawa Beach 
From the earliest Indian settlements in the mid-1600s to the arrival of the Dutch in the mid-1800s, the foundation of what would become Ottawa Beach will be explored with stories, artifacts, and illustrations.
OUTDOOR EXHIBITS
Canoes, iceboats, and classic boats will be on display.
Local Historic and Natural history tid-bits will deliver a taste of the museum to passers-by.
A boat to climb and play on will provide children learning activities.